Regular price
Sale price
$27.00 USD
Unit price
per
Sale
Sold out
Banana Pudding Cookie: A tribute to the southern classic dessert in cookie form! With every bite you'll get the flavor of banana and vanilla wafers. Marshmallows act as the whipped cream. This cookie is perfect for days when you are craving your grandmothers banana pudding.
All natural banana extract, butter, eggs, vanilla extract, dried marshmallows, butter extract, granulated sugar, brown sugar, nilla wafers, eggs, sea salt, gelatin
Share
Ingredients

Ingredients: pumpkin puree, vanilla, butter, salt, all purpose flour, eggs, cinnamon, cloves, nutmeg, allspice, ginger, pepper, sugar, brown sugar, confectionary sugar, 
View full details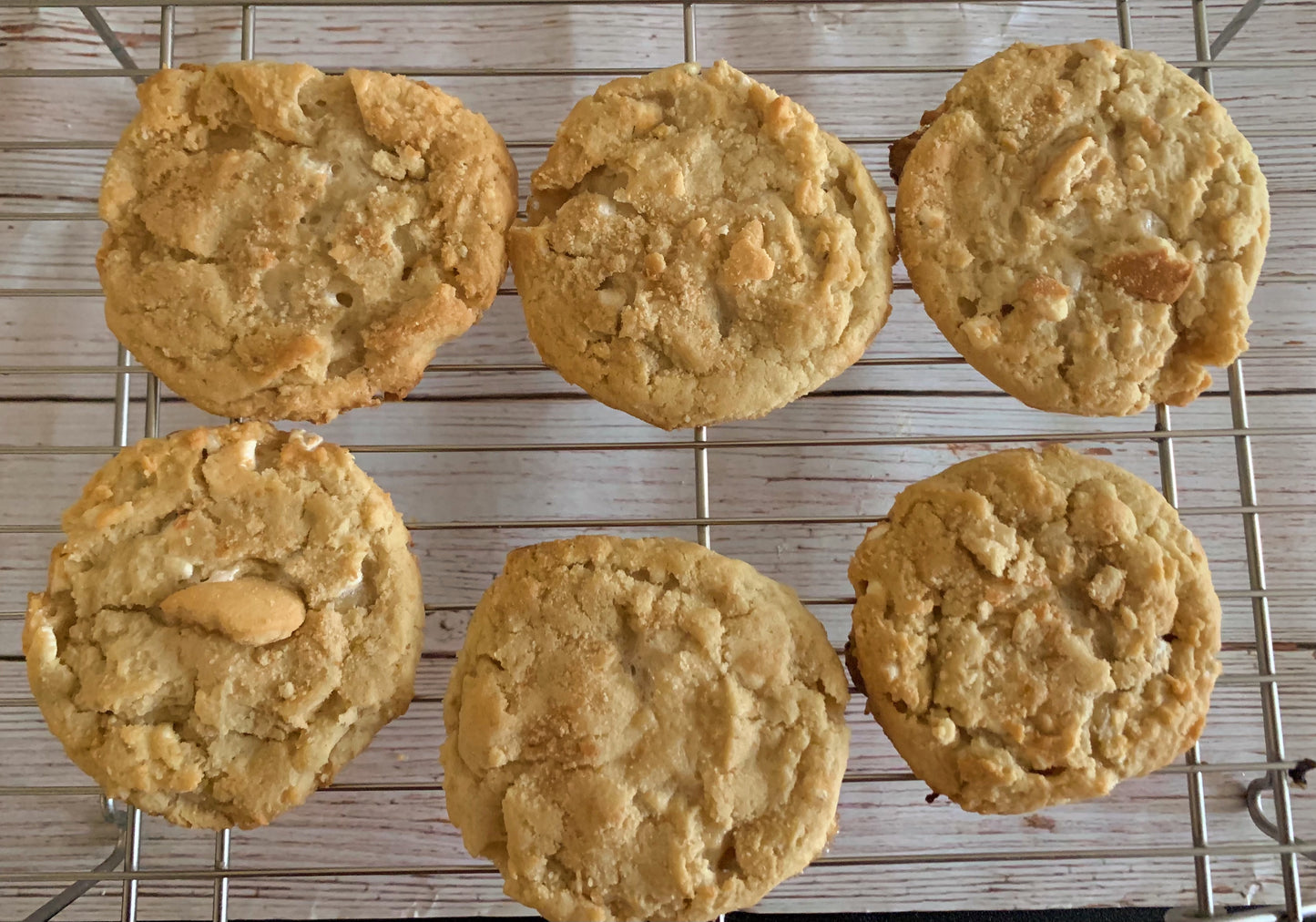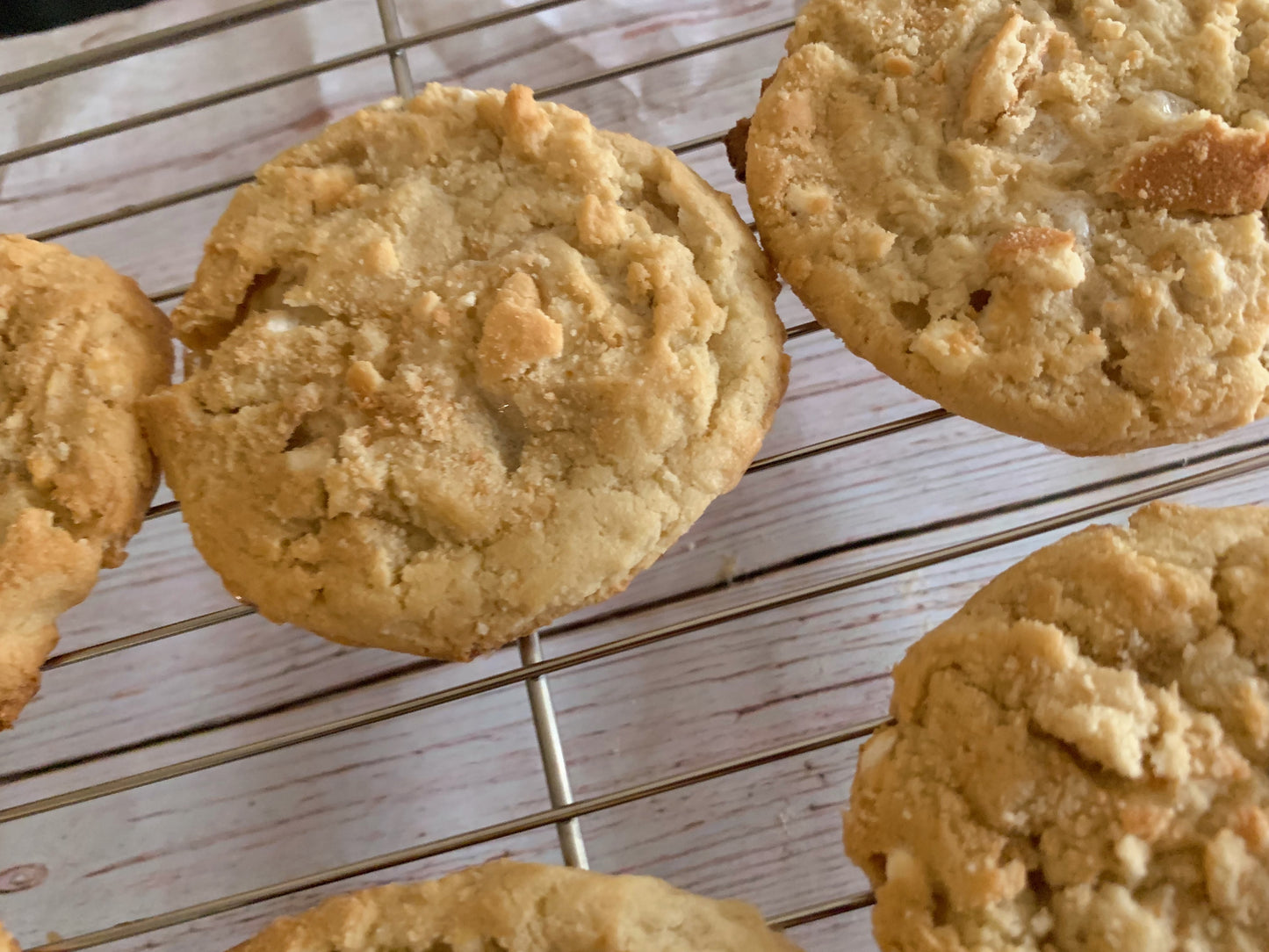 These hoes smack!
Buy them, get extra. And a bunch of other flavors. River put his entire THUSSY in these baked goods!
Holy Grail cookies
Okay y'all, I have to say that first of all, River is an inspiration to us all and I adore them! These banana pudding cookies are the BEST I've ever had. I ate four in one sitting and had to stop myself from eating them all myself. They're perfectly soft, chewy, and perfect for summer time!
These cookies are so amazing!! My family and I ate so many when we first got them, theyre so fresh and buttery! It's hard to eat just one at a time cause they're so good! These cookies are bigger than I thought they'd be too which is a super awesome surprise!
Wow! Simply, wow! These are what those cookie boutiques like to think they are selling. Unique flavors that actually taste like their namesakes, golden brown carmelized edges with a meaty and soft center. The perfect balance of sweet and buttery. Don't even hesitate, buy a dozen or three!
These are hands down the best cookies I have EVER had. My bf and I are about six in one day and the fam wants more I definitely recommend! They're the perfect blend of buttery and sweet a true nod to the classic dessert.